Elephant's Rocket PVC film with adhesive for ALPS MD Printer: Best marking PVC film for sticker!
date last modified -
Updated on 2019/5/20: Ultrathin type of Clear/transparent ZVCTC-MDA4 is added! Elephant's Rocket PVC film with adhesive for ALPS MD Printer!
Updated on 2015/5/2: Additional new 8 colors are avilable!

The best PVC color film with adhesive for Alps MD printers.
The perfect PVC original color marking film for your sticker of car, motorcycle, bicycle, truck, train, airplane, helicopter, ship, boat, rocket, tank, armored car, submarine boat, bike helmet and house.
The best PVC color marking film for the stickers of radio control model; radio control car, radio control airplane, architectural model, phone case decoration, nail art, book cover embossed in gold, original fishing bobber name printing, advertising display, sign, coloring of woodwork, marking of woodcraft, ceramic, glass, wood, stone, metal and plastic.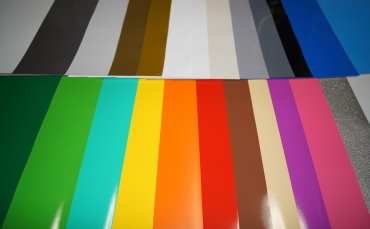 Elephant's Rocket PVC film with adhesive for ALPS MD Printer is
1. The greatest printing performance at ALPS MD printers.
2. Large color variations and glitter films.
3. Very thinner and most beautiful finish. 75 - 85 micron including adhesive.
4. More than 5 years of outdoor weather resistance.
5. Process Viecal: Biggest-selling marking film with highest reliability in Japan.
6. Best match PVC color marking film for clear lacquer finish, water-base clear and urethane coating.
7. Best match PVC color marking film for cutting plotter. Half cutting with a cutter knife, craft knife and design knife is easy.
8. The safest PVC color marking film at using ALPS MD printers. All our experience and knowledge of the MD printers keeps your printer from breaking down.

Please note;
* If you scratch the printing, the printed ink may be come off. Putting another VC9700-MDA4 (Clear/transparent) on the printing sheet or coating with clear keeps the printed ink from scratching.
* Single ink printing is best for this sheet. Such as only black ink, only magenta ink, metallic ink and flash ink is also good.
In case of full color printing with CMYK inks, banding may be printed. In such printing case, undercoat printing with Special Color White MDC-SCWH and Finish ink makes this banding problem improve, but still slightly banding may be remained.

Sheet Size: A4 (210mm x 297mm)

Please contact us by email to place an order.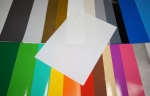 VC9700-MDA4 (Clear/transparent)
5 sheets [JPY1,250]
30 sheets [JPY5,400]
200 sheets [JPY30,000]
1,000 sheets [JPY130,000]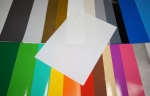 ZVCTC-MDA4 (Clear/transparent Ultrathin)
5 sheets [JPY1,600]
30 sheets [JPY7,200]
200 sheets [JPY42,000]
1,000 sheets [JPY190,000]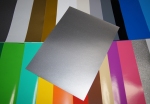 VC956-MDA4 (Platinum Silver)
5 sheets [JPY1,600]
30 sheets [JPY7,200]
200 sheets [JPY42,000]
1,000 sheets [JPY190,000]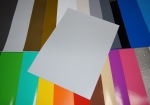 VC946-MDA4 (Light Silver)
5 sheets [JPY2,000]
30 sheets [JPY9,000]
200 sheets [JPY52,000]
1,000 sheets [JPY240,000]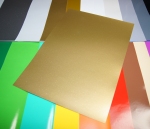 VC957-MDA4 (Gold)
5 sheets [JPY1,850]
30 sheets [JPY7,800]
200 sheets [JPY46,000]
1,000 sheets [JPY210,000]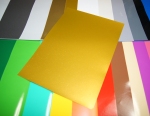 VC9571-MDA4 (Yellow Gold)
5 sheets [JPY1,600]
30 sheets [JPY7,200]
200 sheets [JPY42,000]
1,000 sheets [JPY190,000]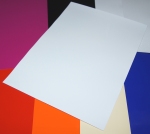 VC880-MDA4 (Snow White)
5 sheets [JPY1,250]
30 sheets [JPY5,400]
200 sheets [JPY30,000]
1,000 sheets [JPY130,000]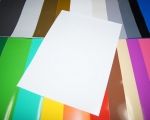 VC880C-MDA4 (White Clear)
5 sheets [JPY1,250]
30 sheets [JPY5,400]
200 sheets [JPY30,000]
1,000 sheets [JPY130,000]


VC880M-MDA4 (Matt White)
5 sheets [JPY1,250]
30 sheets [JPY5,400]
200 sheets [JPY30,000]
1,000 sheets [JPY130,000]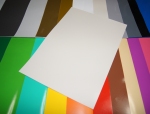 VC8801-MDA4 (Pale Yellow)
5 sheets [JPY1,250]
30 sheets [JPY5,400]
200 sheets [JPY30,000]
1,000 sheets [JPY130,000]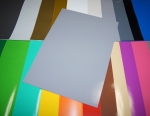 VC8815-MDA4 (Light Gray)
5 sheets [JPY1,250]
30 sheets [JPY5,400]
200 sheets [JPY30,000]
1,000 sheets [JPY130,000]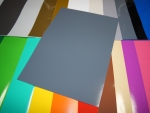 VC8811-MDA4 (Steel Gray)
5 sheets [JPY1,250]
30 sheets [JPY5,400]
200 sheets [JPY30,000]
1,000 sheets [JPY130,000]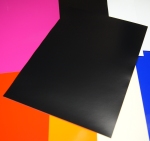 VC881M-MDA4 (Matt Black)
5 sheets [JPY1,250]
30 sheets [JPY5,400]
200 sheets [JPY30,000]
1,000 sheets [JPY130,000]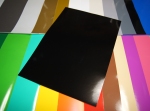 VC881-MDA4 (Black)
5 sheets [JPY1,250]
30 sheets [JPY5,400]
200 sheets [JPY30,000]
1,000 sheets [JPY130,000]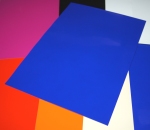 VC88924W-MDA4 (Adria Blue)
5 sheets [JPY1,250]
30 sheets [JPY5,400]
200 sheets [JPY30,000]
1,000 sheets [JPY130,000]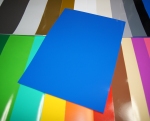 VC88931-MDA4 (Cobalt Blue)
5 sheets [JPY1,250]
30 sheets [JPY5,400]
200 sheets [JPY30,000]
1,000 sheets [JPY130,000]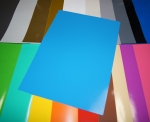 VC8891-MDA4 (Ocean Blue)
5 sheets [JPY1,250]
30 sheets [JPY5,400]
200 sheets [JPY30,000]
1,000 sheets [JPY130,000]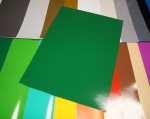 VC88517-MDA4 (Green)
5 sheets [JPY1,250]
30 sheets [JPY5,400]
200 sheets [JPY30,000]
1,000 sheets [JPY130,000]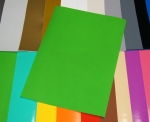 VC8851-MDA4 (Yellow Green)
5 sheets [JPY1,250]
30 sheets [JPY5,400]
200 sheets [JPY30,000]
1,000 sheets [JPY130,000]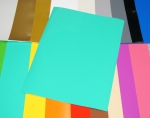 VC88531-MDA4 (Wavelet)
5 sheets [JPY1,250]
30 sheets [JPY5,400]
200 sheets [JPY30,000]
1,000 sheets [JPY130,000]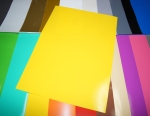 VC88215-MDA4 (Relief Yellow)
5 sheets [JPY1,250]
30 sheets [JPY5,400]
200 sheets [JPY30,000]
1,000 sheets [JPY130,000]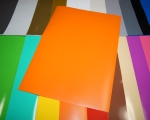 VC88323-MDA4 (Matt Orange)
5 sheets [JPY1,250]
30 sheets [JPY5,400]
200 sheets [JPY30,000]
1,000 sheets [JPY130,000]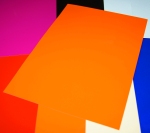 VC883W-MDA4 (Tangerine)
5 sheets [JPY1,250]
30 sheets [JPY5,400]
200 sheets [JPY30,000]
1,000 sheets [JPY130,000]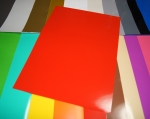 VC88331-MDA4 (Red)
5 sheets [JPY1,250]
30 sheets [JPY5,400]
200 sheets [JPY30,000]
1,000 sheets [JPY130,000]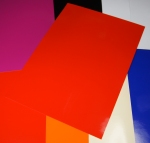 VC88321W-MDA4 (Turquoise Red)
5 sheets [JPY1,250]
30 sheets [JPY5,400]
200 sheets [JPY30,000]
1,000 sheets [JPY130,000]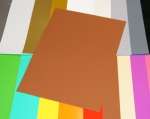 VC888-MDA4 (Brown)
5 sheets [JPY1,250]
30 sheets [JPY5,400]
200 sheets [JPY30,000]
1,000 sheets [JPY130,000]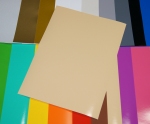 VC8883-MDA4 (Beige)
5 sheets [JPY1,250]
30 sheets [JPY5,400]
200 sheets [JPY30,000]
1,000 sheets [JPY130,000]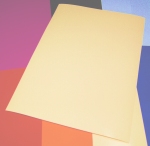 VC8881W-MDA4 (Cream)
5 sheets [JPY1,250]
30 sheets [JPY5,400]
200 sheets [JPY30,000]
1,000 sheets [JPY130,000]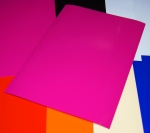 VC88318W-MDA4 (Anemone)
5 sheets [JPY1,250]
30 sheets [JPY5,400]
200 sheets [JPY30,000]
1,000 sheets [JPY130,000]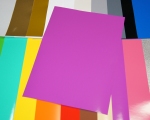 VC88312-MDA4 (Rose Purple)
5 sheets [JPY1,250]
30 sheets [JPY5,400]
200 sheets [JPY30,000]
1,000 sheets [JPY130,000]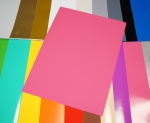 VC8836-MDA4 (Pastel Pink)
5 sheets [JPY1,250]
30 sheets [JPY5,400]
200 sheets [JPY30,000]
1,000 sheets [JPY130,000]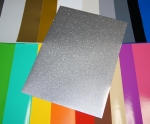 SM706-MDA4 (Silver Lame/glitter)
5 sheets [JPY2,250]
30 sheets [JPY10,200]
200 sheets [JPY58,000]
1,000 sheets [JPY270,000]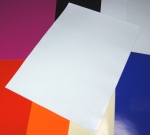 ZWL1-MDA4 (Clean White Lame/glitter)
5 sheets [JPY2,250]
30 sheets [JPY10,200]
200 sheets [JPY62,000]
1,000 sheets [JPY290,000]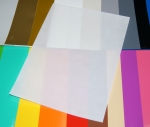 PP47-MDA4 (Clear Application sheet: For moving the cut PVC film from base sheet to the object. This Clear Application sheet is not for printing.)
5 sheets [JPY950]
30 sheets [JPY4,200]
200 sheets [JPY20,000]
1,000 sheets [JPY80,000]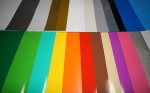 ALL34-MDA4 (All 34 items of Elephant's Rocket PVC film with adhesive for ALPS MD Printer including 1 sheet of Clear Application sheet/ 1 sheet each)
34 items 1 sheet each [JPY9,000]


Price of ALPS MD printers, ink cartridges, water slide decal papers, Viewcal for ALPS MD Printer, sheets and fittings.

Please contact us by email to place an order.
If you also need repairing of your printer, please let us know.
[Contact Us]
(Elephant's Rocket Inc. Engineering center)